The Site Is Under Construction
FKH Media
FKH Media (AISA license No: D-24164) has been established in the year 2002 with high quality equipments and experienced team of National staff. It has been one of the best Media companies providing high quality Media products and public outreach services in Afghanistan; FKH Media is involved in the 3 following fields:
Producing media products
Designing and launching advertisements and public awareness campaigns
Technical services and providing rental equipment to internal and external filmmakers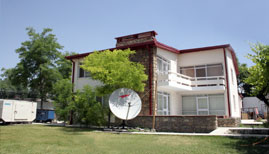 FKH Media Compound
We believe in quality services and always offer best to our clients.To do so we always pursue the following principles:
Enhancing the professional and technical capacity of our staff
Creativity and innovation
Team work
FKH Media Team:
The FKH Media team is comprised of professionals benefiting from at least five years work experience in the related field outside the country and those trained internally within the Company. The FKH Media constantly seeks and provides opportunities to further boost the professional capacity of its staff to provide better services to its clients. Another professional value of the Company is timely and quality completion of projects. The structural capacity of Company enables it to accomplish the difficult tasks within time and quality satisfaction of clients. It proves better management and coordinated team work.
News:
FKH Media on developing
After producing the first Animation in Afghanistan on Feb 2006 by FKH Media , the company has not ceased its innovative means toward animation and has developed the skills, techniques and equipments toward creating & producing more quality animations. FKH Media is now able to use these techniques in order to create visual effects in Movies & TV Ads.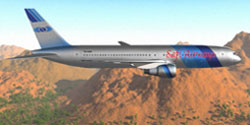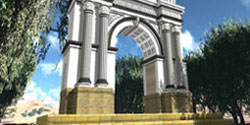 Safi Airways TV Ads Roshan TV Ads
Dubbing Postman Pat Series of 104 episodes by FKH Media
FKH Media has dubbed The 1560 minutes series of Postman Pat both in two languages of Dari and Pashto which is an educating and training episode movies for children and it was sponsored by the social programs of Roshan Telecommunication company .click here to see some demos of the Postman Pat series .